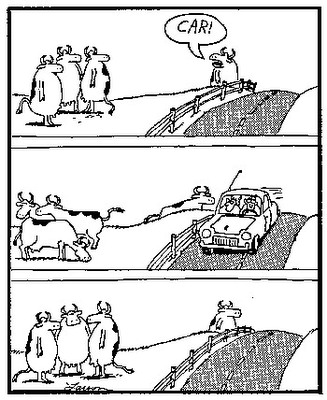 Everyone knows YouTube is the best shortcut to favorite, as well as forgotten video clips. And while it is well worth recognizing, and celebrating, the millions of anonymous DJs out there manning the Internets have been doing work bringing the noise. Literally. YouTube is becoming (or has become) a reliable source for tunes. Everyone knows this, but there is no accounting for what gems you might stumble upon while surfing for that favorite (or forgotten) song. Of course, that is what Last.fm, Rhapsody and (insert other sites here) are for. YouTube is less for programmed setlists and more for dedicated investigatory treasure hunts. Like the universe itself, the site is buzzing with signs of life and ready-to-be revealed secrets. If you boldly go where some men (and women) have gone before, you can collide with some very happy accidents.
Category One: Live Gems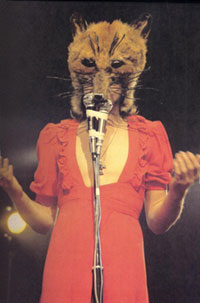 Marvin Gaye!
Emerson Lake and Palmer (prog-rock nirvana!):
Oh, you want more prog rock? How about some Genesis? You may recognize that reverse-mohawked lead singer…
The Moody Blues keeping it REAL:
Pink Floyd (not live, but there is plenty of that to be had; here is a rare promotional video, i.e., Prog rock apotheosis!):
John Fahey!!
Category Two: Jazz!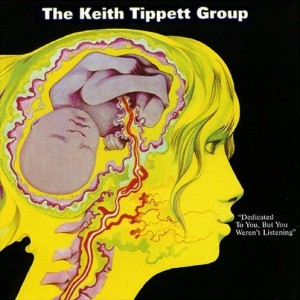 Big Friendly Jazz Orchestra: "Fables of Faubus"
(First of all, that these songs are available is awesome; that this is a high school band (!) of Japanese girls (!!) playing –among other things– Mingus tunes (!!!) is bordering on miraculous. God bless them and God bless the Internets.)
Version One:

Version Two:

Charles Lloyd and Billy Higgins:
Art Motherfucking Blakey:
William Parker!
(Special appreciation for the things you were looking for all of your life — but didn't know it until you found them):
Sun Ra:
The Keith Tippett Group. Who? Exactly. (King Crimson fans will recognize this woefully underappreciated pianist):
Grachan Moncur III:
Pharoah Sanders:
Category Three: Personal Favorites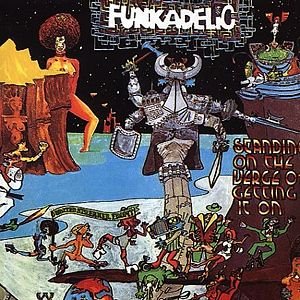 And then there are the old friends you sometimes need to dial up just to get through another case of the Mondays:
(I mean, a little Funkadelic never hurt anyone; in fact, it did a lot of people a whole lot of good. And hopefully a few of you have never heard of Standing on the Verge of Getting It On, and are now addicted. I know what you're thinking: Wow, what an incredible album title! Here's the best part, that's not even the second best Funkadelic album title from the first half of the '70s. How about Cosmic Slop? Or the truly hysterical (or hysterically true) America Eats Its Young? Of course there is also Free Your Mind…And Your Ass Will Follow. And, for anyone still not convinced, we can cut through the cleverness and get to the heart of the matter with Maggot Brain. Yeah, you may be thinking, but how serious can a band be with album titles like that? The answer, incidentally, is: serious as a fucking heart attack.
Two words: Eddie Hazel:
Category Four: The Wisdom of Crowds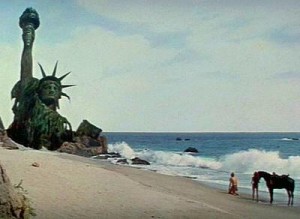 And finally, there are the geniuses amongst us who take the time not only to upload great music, but create arresting –and original– images to accompany it:
Exhibit A, Portishead meets Hitchcock:
Exhibit B, OutKast meets The Peanuts:
Exhibit C, Jimi Hendrix meets Earl King!!!
Exhibit D, Klaus Kinski, remixed:
And finally, Karlheinz Stockhausen — the only possible way to conclude this particular list: