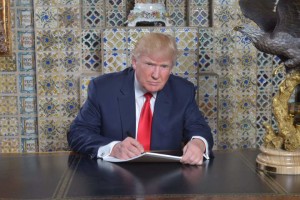 Ian Anderson called it, in '74:
The ice-cream castles are refrigerated;
The super-marketeers are on parade.
There's a golden handshake hanging round your neck,
As you light your cigarette on the burning deck.
And you balance your world on the tip of your nose
Like a Sea Lion with a ball, at the carnival.
Here are nine other songs of righteous and intelligent fury. Strength in sensitivity will provide both solidarity and sustenance for whatever lies ahead.
And when you lose control, you'll reap the harvest you have sown
And as the fear grows, the bad blood slows and turns to stone
And it's too late to lose the weight you used to need to throw around
So have a good drown, as you go down, all alone
Dragged down by the stone…
They say there are strangers who threaten us
In our immigrants and infidels
They say there is strangeness too dangerous
In our theaters and bookstore shelves
That those who know what's best for us
Must rise and save us from ourselves
Quick to judge
Quick to anger
Slow to understand
Ignorance and prejudice
And fear walk hand in hand…
We tried to speak between lines of oration
You could only repeat what we told you.
Your axe belongs to a dying nation,
They don't know that we own you.
You're watching movies trying to find the feelers,
You only see what we show you.
We're the slaves of the phony leaders
Breathe the air we have blown you.
In the night he's a star in the Milky Way
He's a man of the world by the light of day
A golden smile and a proposition
And the breath of God smells of sweet sedition…
Hang your collar up inside
Hang your freedom higher
Listen to the buyer still
Listen to the Congress
Where we propagate confusion
Primitive and wild
Fire on the hemisphere below…
Lost in a Roman wilderness of pain
And all the children are insane, all the children are insane
Waiting for the summer rain, yeah
There's danger on the edge of town
Ride the King's highway, baby
Weird scenes inside the gold mine…
Don't let it bring you down
It's only castles burning,
Find someone who's turning
And you will come around.
White collared conservative flashing down the street
Pointing their plastic finger at me
They're hoping soon my kind will drop and die
But I'm gonna wave my freak flag high, high
Wave on, wave on
Fall mountains, just don't fall on me
Go ahead on Mr. Business man, you can't dress like me…
(I got my own world to look through
And I ain't gonna copy you)
No lyrics necessary; Charlie Hunter's solemn, elegiac solo at the end speaks volumes about suppression, resistance and bearing witness.
And, of course, always, last and far from least: