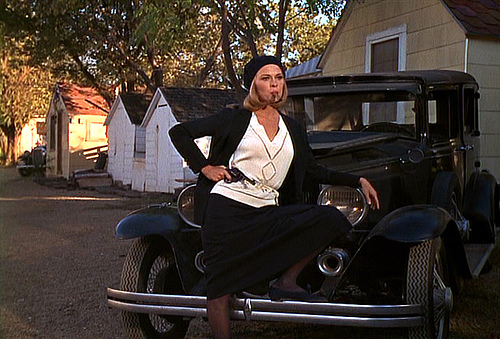 ON THIS DAY
On May 23, 1934, bank robbers Bonnie Parker and Clyde Barrow were shot to death in a police ambush as they were driving a stolen Ford Deluxe along a road in Bienville Parish, La.
Great story. Great movie.
From a personal point of view, both Faye Dunaway and Warren Beatty turn in the best work they ever did. And an added bonus, for my money Dunaway is as beautiful, here, as any leading lady ever was in any film. And of course there is "the scene": that bloody ballet death sequence, which was groundbreaking and violent and innovative, et cetera. (Hard to imagine the Sonny Corleone execution scene from the first Godfather without this having happened.) But before the bullets fly, the look Bonnie gives Clyde at the moment of realization (1.29 in clip, below) is one of the great moments (good direction, better acting) in all of cinema.
And then, of course, there is Serge and Brigitte. Déférence!