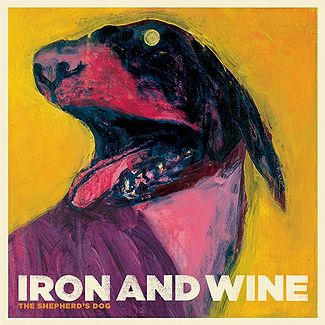 PopMatters is doing some heavy lifting in the service of setting the historical record straight. Starting today, they are assessing the Top 100 albums of the last decade.
I contributed a couple. The first (which, incidentally, I would put in my personal Top 10, and, in fact, I did so, back in January 2010) is The Shepherd's Dog, from Iron & Wine. A masterpiece that I return to often.
Exhibit A:
Sam Beam spent the better part of the decade crafting his incarnation of the sensitive singer/songwriter. That type of musician is a dime a dozen and always has been, so it is often that much more difficult for such an artist to separate himself from the pack. Intimate but not unsophisticated, Beam's whispered vocals and acoustic guitar sound like short stories from the south: this was Flannery O'Connor's favorite music, if it had existed while she lived (and his first few albums could have existed in the mid-20th Century). Some folks prefer the stripped down solo efforts; others came on board when he collaborated quite fruitfully with Calexico. Both camps (and especially the fans who loved it all) still could not have imagined the masterpiece Beam was about to drop toward the end of 2007.
Exhibit B:
It is not any sort of radical departure so much as a Technicolor enhancement of everything that was so great before: The Shepherd's Dog has virtually all of the same elements of Iron & Wine's best work, but it is more expansive and layered. There is a texture and richness that suffuses every second of this album, every sound evidence of a master songwriter soaring at an unprecedented level of confidence. And the songs are still short stories, but the poetry in them seems more refined and purposeful. Strings, slide guitars, reverb and echo, percussion and Beam's voice: almost impossibly clear and natural, listening to him sing is like watching ice melt into a stream—it is natural, beautiful and inevitable. He has never sounded better, and considering how great he had always sounded before, this is rarefied air to be certain.
Exhibit C: