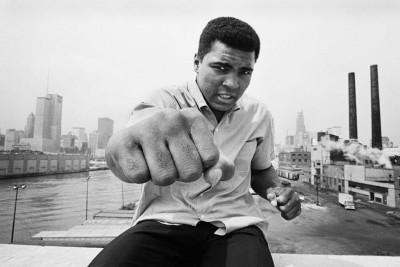 Question: What cultural figure of the 60?s best represents you–the way you dress, act, create, see the world, or wish the world saw you. It can be Chuck Berry or Chairman Mao. It can be Betty Friedan or Betty Rubble. More importantly, why?
Answer: I love the '60s and write often about the significant things that did happen, did not happen and should have happened during that decade. In terms of import, be it artistic, social, political, cultural, opinions on what matters and endures about the '60s says as much or more about the person offering an opinion. In spite of my interest and enthusiasm, I'm pretty sure I wouldn't have wanted to be a young man in the '60s. Sure, I could have been witness to too many milestones to count, in real time. I also could have been killed in Vietnam, or in the streets, or fried my greedy brain with too much LSD or, worst of all, somehow been a Nixon supporter.
Every event and individual from this seminal decade has assumed mythic status, but so many of the figures we admire were not admirable people. It's worth the gifts they left, we say, often correctly. But has there been a single period in American history where so many people get too much credit for talking loud and saying nothing (unlike, say, the cat who wrote that song)? The older I get and the more I learn—about the '60s, America, myself—the deeper my awe of the man who changed his name to Muhammad Ali grows.
Is there one figure (don't say John Lennon) who humanizes, epitomizes, the racial, sociological, human upheaval of the era? Here is the rarest of folks who was the best in the world at what he did, at the height of his ability to make history, and money, willing to sacrifice it on principle. And more: a cause that every year is proven more prescient and unassailable on both moral and military levels. April 28, 1967, a little over a month before Sgt. Pepper initiated the Summer of Love, Ali made a statement as brave, audacious and impactful as any of that—or any—decade.
Look: we live in a time where we can boast about our beliefs and have our righteousness measured by likes and follows, all from the safety of an overpriced coffee shop. As such, I'll continue to be humbled and inspired, as a dude with big hopes and modest abilities, by the icon who stared down doubt, ignorance, security and compliance. Ali is the exception to the way we're ruled, and how we roll, and like the rest of us mortals, his biggest fight took place outside the ring.
This post originally appeared as part of a larger feature, with all the editors at The Weeklings submitting their choices for the same question. Check it out!