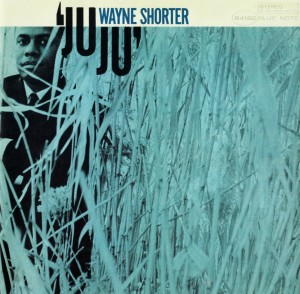 Fifty years ago, today, this masterpiece dropped on an unworthy world.
Borrowing Coltrane's band, Wayne Shorter proved he could bring the ruckus like the best of them. This, in fact, was the album that at once paid homage to Trane and also was Wayne's coming-of-age: no longer could/should he be compared, he was a first-rate player and composer in his own right. Fifty years later he's still proving that.
With all love and respect to Led Zeppelin, THIS is the hammer of the gods. McCoy Tyner and Elvin Jones providing the beefy back-end, this is hurricane music, a tsunami of notes and the sheer power of this quartet, operating at the height of their considerable power. It must be heard to be believed and even then, it remains unbelievable.
Check it out:
We remain unworthy of this genius. I am so grateful we've had Wayne in our world.