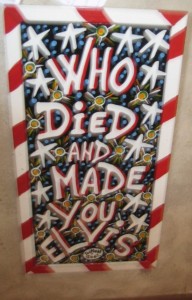 2010, looking at my personal picks, (and these are the exact same ones I submitted to the annual "Pazz & Jop Poll", an annual endeavor of critical consensus conducted by the good folks @ The Village Voice)  was a year where some of the better artists were looking backward. And, to put things in succinct perspective, any list that references Sun Ra twice has to be worth celebrating.
Let's get it on.
10. Sharon Jones & The Dap Kings: I Learned The Hard Way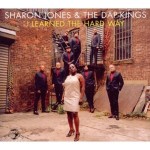 Here's a story you can feel good about, especially since the music will make you feel good while you're feeling good about the story behind the making of the music.
While talking about Sharon's label-mates, The Budos Band (reviewing their latest album which I found rather to my liking, of which more shortly), I first wanted to praise Daptone Records:
First off, can we get an Amen for Daptone Records?
You know a label has arrived when you go from being pleasantly surprised at the consistent quality of each new release to just expecting excellence. We are now officially past that point: this Brooklyn collective has amassed a considerable stable of talent that has been making some of the best music around for several years. Thanks in no small part to the growing and richly-deserved success of label sweetheart Sharon Jones, Daptone Records went from being the little label that could to the major label that did.
Sharon Jones has old school in her soul, and there is nothing inauthentic about the music she (and her band) makes. It's the real deal, and she is slowly putting together a catalog, and career, that matches the arc of her label: it's a story you can't help but be happy to see, and especially hear.
9. Mostly Other People Do The Killing: Forty Fort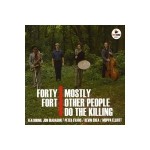 I talked about these guys back in May, and am happy to talk about them today. Jazz is not dead. Jazz was never dead. Long live jazz.
Mostly Other People Do The Killing.
Best band name ever?
It has to be way up there.
What makes it even better is that this is the name of a jazz band.
A jazz band that is making music, today.
A jazz band that is making excellent, relevant, real music. Right now.
Sense of humor? Check.
Sick chops? Check.
Challenging? Absolutely.
Satisfying? Utterly.
These guys represent, to quote an artist they are fond of quoting, the shape of jazz to come.
It's a shame nobody listens to jazz.
But the beatings will continue until morale improves.
8. Jason Moran: Ten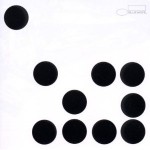 I talked about MacArthur Fellow Moran back in August, and will simply suggest this album for anyone who wants to get a handle on what contemporary jazz sounds like (hint, the good stuff sounds a lot like what it sounded like five decades ago). Being a brilliant composer and pianist, it's natural for Moran to set aside special praise for Thelonious Monk. More significant is the way Moran continues to make music that young jazz virtuosos will name-check five decades down the road.
7. Charlotte Gainsbourg, IRM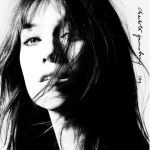 Short version: it's a new Beck album with a female vocalist.
Longer version: it's a new Beck album, but having a female vocalist helped him harness his more commercial impulses and balance them with his quirky, all-things-to-all-people approach.
Longest version: a talented chanteuse benefits (immeasurably) from the sonic/lyrical/production prowess of alt-rock's wunderkind who woke up and realized he's almost 40 and crafted what might be his best set of material since Odelay and then had the chutzpah (or humility?) to pass the mic. Whether accidental or intentional, it all clicks and this is one of the most enjoyable, if unanticipated releases of the year.
"Heaven Can Wait":
6. Flying Lotus, Cosmogramma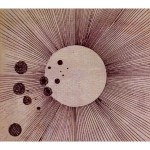 D.J. Spooky better watch his back. All of a sudden, we have a new kid on the block incorporating jazz, funk, sampling and a very retro kitchen sink into his arsenal. This is definitely one of the most interesting –and audacious– albums of 2010, and I suspect it is one of those (rare) albums that will accrue import as time passes. A lot of people, regardless of their ambition or ability, want to invoke the soundz of the past, for all the right reasons, but their attempts are invariably handicapped by their ambition (too much) and ability (not enough).
The cover art invokes Sun Ra. So does the sound. And the other-wordly axis of Evol, as in Evolution: the evolution of a musician and the evolution of a sound. Your tastes may expand and evolve as well if you give this a try.
5. The Black Keys, Brothers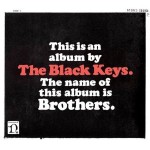 In early 2009, while reviewing Dan Auerbach's first solo album, Keep It Hid, I offered the appraisal that he was the current king of the hill. Nothing that has happened since then has altered my opinion.
So, how exactly did The Black Keys become the best (and possibly most important) band of the decade, hands down, no one else particularly close to second place? Well, it was pretty easy: they did it the old fashioned way, dropping incredible albums, one after the other. Let's break it down, just for those keeping score at home: 2002, their debut The Big Come Up; 2003, Thickfreakness; 2004, Rubber Factory; 2006 double-feature Magic Potion and the Junior Kimbrough tribute Chulahoma; and finally, in 2008, the masterpiece, Attack & Release. Pound for pound, song for song, nobody else can touch that track record, which stands alongside any other band in terms of quality and quantity over a similarly short period of time. And best of all, these guys are just getting started. Considering that they sound like old burned out blues veterans now, it's almost frightening to imagine what they will actually evolve into in the years ahead. Brothers is the next step forward; long may the run, walk and stumble.
(Incidentally, after doing remarkable covers on all of their albums (including an entire album dedicated to the late, great Junior Kimbrough) The Black Keys have irrefutably established themselves as the band who does the best covers, period. To have the cojones to attempt covering Jerry "The Iceman" Butler is impressive (this is the same band who has tackled The Beatles, The Kinks and Captain Beefheart); not surprisingly, they pull it off. (Check out the original here)
And doing their own thing, refining it and, if it's even possible at this point, improving upon it:
4. Beach House, Teen Dream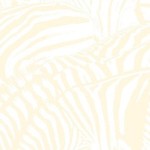 I knew at first listen this one was a keeper and I predicted in March it was going to end up in my personal Top 10 for 2010. I also, without (too much) facetiousness, declared that "Beguiling shoe-gaze ebullience with dark undertones is NOT DEAD!!!"
Three albums in, Beach House has crafted a distinctive style that perfectly blends melancholy and exultation. How many bands, even if they wanted to, do you reckon would be capable of pulling this off so convincingly? If this music does it for you (and I'd be curious if it doesn't) check out their second (even better!) album, Devotion.
"Norway":
"Lover Of Mine" (maybe my favorite song of the year):
3. Mulatu Astatke: Mulatu Steps Ahead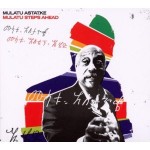 The more I listen to jazz and what we call "world" music, there is one familiar story that seems to play itself out: the joy of discovery followed by the disappointment that (almost inevitably) this incredible artist was undeservedly obscure or failed to have the career they could have because of poverty or some other misfortune (including the ultimate bummer, death). And so when I encounter the exceedingly rare late-career renaissance, it's a cause for serious celebration.
I was turned onto Mulatu Astatke, like many other people were, several years ago thanks to the outstanding (and highly recommended) Ethiopiques series. The fourth volume features Astatke, and that disc has continued to bring me almost improbable amounts of satisfaction. The music and, to a lesser extent, the man, blew up a bit when some of these songs were featured in the Jarmusch film Broken Flowers (an excellent soundtrack, incidentally).
Next came his work with The Heliocentrics (more on them, shortly) and their incredible collaboration from 2009, Inspiration Information 3.
And now, in 2010, more Mulatu. In an era when so little is right in our world, the productivity of Astatke is something we can cling to like holiday lights wrapped around a snowed-in house. Or something.
So…what does it sound like? World music, mood music, great music. It is definitely from another place and, perhaps, another time, with what some may call "exotic" instruments, but it is soothing, refreshing and some may even find it inspiring. And just in case that sounds too safe by half, there is also an air of James Bond theme music, only the action is on another continent and the dude too often typecast as the sidekick (or worse, the villain) turns out to be the hero. The way it's supposed to be.
"This is Mulatu Astatke, and you are listening to my new album, Mulatu Steps Ahead," he says. And you realize, the movie should be about him. And, on this amazing album, you are reminded: it is.
"The Way To Nice":
"Green Africa":
2. The Budos Band, The Budos Band III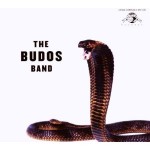 First off, this album is going to sound solid twenty years from now in part because it sounds like it was made twenty years ago.
If I may quote myself (and I may, since I'm me) from the not entirely restrained review I dropped a few months ago, someone typing on this same keyboard wrote:
Their new release, The Budos Band III is a reiteration of an old-is-new mission statement, but it signals a simple fact: The Budos is upon us. If you find yourself asking who are they and what do they sound like, there is a short answer and a long answer. The short answer: the Budos Band brings the funk so ferociously you find yourself wanting to throw a party so you can use them as a soundtrack. The long answer: If you're at all familiar with '70s funk (in general), the J.B.'s (in particular), Ethiopian jazz, Afrobeat, Antibalas, and the organ-based assault of Medeski, Martin, and Wood, you've heard them before. But they are more. The Budos Band is like a reincarnation of a sound that has not yet been heard. There is nothing reductive or formulaic going on; rather, they are following (and, frankly, perfecting) a loud and proud lineage.
"Rite of The Ancients":
If the words "fun" and "funky" are not enough to convince you, perhaps a few more will suffice. When there are ten musicians with this much talent, it requires restraint and wisdom to take a less-is-more approach. Make no mistake; there is nothing "less" about any of these compositions. Because of the tight arrangements, every second of every song counts—all the sounds matter, and a serious vibe emerges. This is party music for your mind. The solos are clean, sharp, and brief—almost tantalizingly so. But three albums in, it is increasingly obvious that this is the band's calling card: rather than expansive (see: ponderous and rambling) jams full of sounds and lacking fury, the Budos Band is able to craft compelling, irresistible blasts of bliss.
Needless to say, rocking the house in under four minutes per song requires talent, but it is ultimately a reflection of serious discipline and smarts. These guys don't make congas an obligatory, if minor part of the equation; the double-conga (and/or bongo) attack provides a solid foundation from which the funk unfurls. The bass and organ establish a fat framework for the brass, and the two trumpet, baritone sax, and flute front line does not disappoint. Everyone gets a chance to shine, but special props must be set aside for Jared Tankel, who handles saxophone duties and shares songwriting credits on most of the tunes. Plus, it's not often (or often enough) that one can enjoy a larger band where the baritone sax is not utilized solely as sonic window dressing. Here, the gigantic, glorious horn bum rushes the show like a warthog in a rented tux. It's hard to pick highlights, but it's always a good sign when you listen to an album for the first time and stop to replay the opening track three times. It's that good. "Budos Dirge" will make you recall—and want to pull out—your Mulatu Astatke discs (if you don't have any, put that on your list). "Raja Haje" sounds like a classic Fela Kuti groove that has been judiciously edited. What could easily be an ass-shaking 20-minute workout is, instead, a bite-sized bolt of goodness you can play over and over. "Reppirt Yad" is a droll, skanky shakedown of the Fab Four's "Day Tripper", and an ideal album closer. Both "Black Venom" and (the geniously titled) "Unbroken, Unshaven" boast the band's chops and cause one to hope they will be touring a town near oneself, soon. Finally, "Nature's Wrath" is an instant masterpiece: this dirge-like number sways and soars, sounding like a somber celebration that makes you want to dance and sob at the same time.
"Nature's Wrath":
If you're not convinced yet, listen to some sound samples online (go to their official site, or the Daptone Records site, or if all else fails, you may have heard of a thing called YouTube). If, after checking it out, you remain unconvinced, check your head. And check for a pulse.
1. Lloyd Miller & The Heliocentrics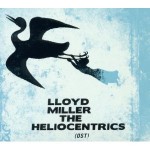 I know I will be accused of picking as my number one selection something nobody has heard (or heard about). But I'm sincere when I insist that this release is the most impressive album I have listened to in 2010. And perhaps more importantly, I am not going to suggest that everyone will like this –whether this helps or hinders my street cred. In fact I'm not sure who I would recommend it to, but I do believe anyone with a remotely open mind could be quickly convinced. Convinced of what, exactly? That your world was too small without it, for starters. Not unlike the way a great novel or movie or even a new type of cuisine will remind you that there are places and times you were unaware of, and that someone –or something– else can transport you without the use of machines or magic (or even drugs). If, understandably, that sounds a tad too precious, this is music you can put on while you meditate, do yoga, think or have sex. So there's that.
The Heliocentrics have not wasted any time establishing themselves as an indispensable part of the contemporary avant-garde. In addition to their impressive 2007 release Out There (a nice nod to Eric Dolphy), in 2009 they collaborated with none other than Mulatu Astatke and dropped one of the best releases of that year, Inspiration Information 3.
Do a Google search on Lloyd Miller and you'll find he's been around for a long time (we're talking decades) and been an influential force in jazz and world music. His distinct amalgamation of Persian music, American jazz and a sort of psychedelic far-east vibe (think zither and gongs) is quite unlike anything anyone else has done, although serious fans will hear traces of Alice Coltrane, Pharoah Sanders and even Santana (circa Caravanserai). For an amazing –and addictive– overview of what he's done, check out the very fittingly titled collection A Lifetime In Oriental Jazz. Considering how much music he has made it's disconcerting how little he seems to have recorded. Let's hope there are lots of dusty treats in the vaults waiting to see the light of day.
"Modality"
Not only reminiscent of Sun Ra, it's reminiscent of peak Sun Ra, circa The Futuristic Sounds album (which, for anyone interested, is an ideal gateway to that wonderful and eccentric artist's intimidating catalog). But that comparison is inadequate, because even Sun Ra, circa 1958, was incorporating Eastern sounds and rhythms into his Arkestra. Eventually those tapestries would grow larger, and longer and, for many ears, overwhelming. But from the mid-'50s until the early-to-mid-'60s his compositions were tight, focused and brimming with musical delights that –despite the bizarre persona he cultivated and encouraged– were very much of this world. All of which is to say it is probably more accurate to observe that Miller (and The Heliocentrics) are invoking similiar sounds and motifs, from a more ancient-feeling place: far East passing through a syncopated prism of strings, flutes and percussion.
"Rain Dance":
In sum, Mulatu Astatke made me want to pinch myself to make sure my joy was genuine and The Budos Band made me want to dance with strangers and convert the uninitiated. Lloyd Miller and The Heliocentrics accomplished what few albums from any year are able to do: they made me shake my head, in both delight and disbelief, and remain awestruck by what fellow human beings, armed only with instruments and their imaginations, are capable of achieving.
"Spiritual Jazz":