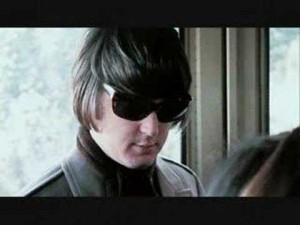 One of the best ballads ever?
No question.
Brian Wilson, whom one can never say enough about, evinced such astonishing growth in such a short period of time, only The Beatles can really hold a candle to what he achieved, artistically, in a similar period.
Along with "Don't Worry Baby" (another of the all-time great rock ballads), "In My Room" signaled the full flowering of his early –already staggering– proficiency and potential. This was later realized, in spades, during the Pet Sounds sessions. Debate still rages, but this writer and fan considers the next steps, represented by the aborted (but now available!) Smile sessions, a possibly unparalleled achievement in pop music. (More on that later, and of course more on that has been said before: an in-depth examination and appreciation of Smile can be found HERE.)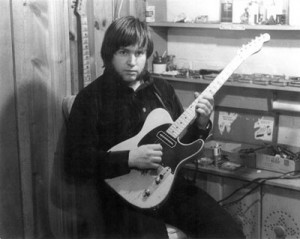 Danny Gatton's story is, unbelievably, almost sadder than Wilson's. At least Wilson made it out of his self-imposed sabbatical from planet earth alive. Gatton, never able to attain the attention and approbation his incredible skills warranted, and allegedly battling depression, took his own life at the age of 49. More (much more) on him another time, but suffice it to say this is one musician you will be glad to get to know. His playing is almost uncommonly sensitive, advanced and he covers the spectrum in terms of style and range. He was one of the most gifted guitar players of the 20th century. That he was relatively unknown is a travesty. His music, his art, survives him and we are much better for it.
Check him out here, doing the damn near impossible: taking Wilson's short, bittersweet burst of pop perfection and turning it into a gorgeous, yearning tone poem. If this one doesn't go directly to your heart and shatter it into a million pieces, you should seek medical assistance, immediately…because you are either near death or a robot.