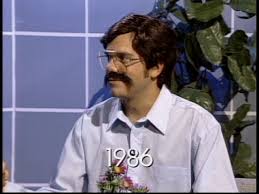 Let me begin by saying Stephen Fry represents the type of person we all should aspire to be: kind, intelligent, compassionate.
I've celebrated his eloquence on this blog in the past and am happy to do so again. (Here is how I described what he did against the pent-up Papists he locked horns with: Stephen Fry gets his licks in and does with erudition, panache and elegance. If Christopher Hitchens prefers a brawl, Fry acquits himself as a true gentleman and his calm evisceration would mortify anyone with a smidgen of shame.)
I feel okay presenting both of these videos without comments, because they require none.
The first video is real life outstripping satire and the second is sketch comedy doing better work than the most well-meaning humanist could ever achieve. That is what art does: life inspires art and Art's job is to make life better than it was before the artistic impulse got involved. Or something.
First Fry:
Mr. Show