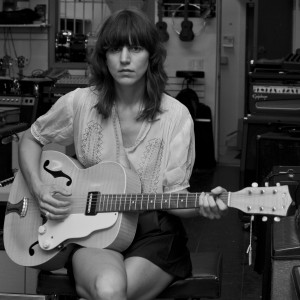 I am very much on the record of endorsing the Fiery Furnaces; indeed, I rank their 2006 joint Bitter Tea as my personal #10 choice for best albums of the previous decade. Check it HERE.
Here's a taste, including my overall take on their unique sensibility:
Bitter Tea is neither a departure from nor a doubling-down on the eccentricity that marks all of their work. It has some of their most bizarre songs (which, as anyone who knows this band, is saying a lot) but it also has, by far, some of their most immediately accessible and enduring compositions. For evidence of the former, consider "Nevers!" or "The Vietnamese Telephone Ministry"; for proof of the latter look no further than "Waiting To Know You" (which sounds like a Motown nursery rhyme) or "Benton Harbor Blues" (a song that manages to make the state of melancholy sound intoxicating). The rest of the album splits the difference, tiptoeing the line between playful and preposterous. That they are able to do this consistently and in the service of songs that warrant repeated listens is not an inconsiderable achievement. These songs are like a first date who intentionally acts odd to throw you off guard in order to ascertain if you are for real; if you are worth a second date you have to hang in there and see what's beneath the surface. And that is the clever, if quirky calculus The Fiery Furnaces are making a career out of: music that sounds so bizarre at first it seems designed to turn off non-believers, but reveals layers and myriad rewards for those with patience and perseverance.
Ever prolific, Eleanor is now promoting her second solo album, Personal Record.
I caught her (and fellow Furnaces) live in 2007 and it was a fantastic show.
I remember her being every bit as quirky, cute and seductive as I could have hoped.
I don't remember her playing a guitar.
She appeared on Late Night with Jimmy Fallon the other night, and it brought to mind what Frank Zappa allegedly once said about Bruce Springsteen: "He holds his guitar very well."
That was, of course, harsh and unfair, but Zappa did not suffer competition (or fools) lightly. In this regard, Bruce was hardly competition and he's never been a fool and, compared to many other popular artists, he plays his guitar quite nicely indeed.
Eleanor, despite her other talents, is no guitar player.
But she does hold it very well.