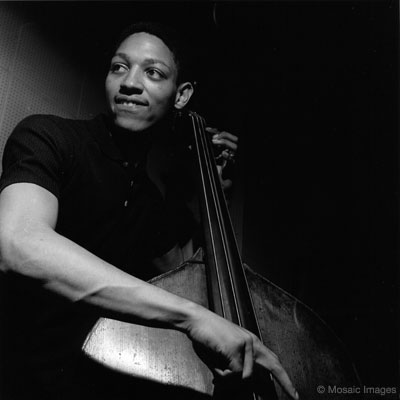 I know I sound like a broken record on these occasions but the simple fact of the matter is this: there are artists leaving our planet who can't –and in some ways, shouldn't– be replaced.
The musicians who appeared on so many classic sides cut during the mid-'50s to late-'60s (perhaps best but certainly not solely represented by the Blue Note label) are part of a critical, incomparable era in American culture. The real golden era of jazz, in terms of musicianship, influence and import, produced legends we know by one-word-names: Miles, Monk, Mingus, Coltrane, Herbie…
And lest I be accused of living in the past, anyone who reads this blog knows I can be counted amongst those who feel jazz –as a music, as a cultural statement, as a way of life– is as vital, encompassing and empowering as it's ever been. I mean that, and I celebrate where we are, and wherever we're going. It'll be somewhere good. It always is.
Still…man, the sheer volume of unbelievable music made during that golden era: it staggers the mind. It's a bank vault of something more valuable than cash, and the register never rings empty.
It is with sadness, but deep respect and appreciation, that we bid farewell to Butch Warren, crackerjack bassist who made crucial contributions to too many classic albums to count. (Nice obit HERE: like so many musicians, in jazz circles or otherwise, his life was not easy, further complicated by questionable decisions, and he lived longer than he might have, albeit in circumstances and conditions that could be best described as unfair, unjust or plain unacceptable. And yet, his legacy will be the indispensable masterworks he is forever a part of.)
Let's pick five songs from five albums where he was not merely present (enough of a statement, considering the talent pool), he was a presence. Paired with the immortal Billy Higgins, as he is on three of the five songs below, there is a rhythmic swing and underpinning that can't –and in some ways, shouldn't– be described with words. Words are inadequate tools for the task, but the feelings that inform them never are. It is with that feeling of respect, awe and, once more, appreciation, that I bid a fond adieu to Butch, but know that I can –and often will– invite him into my world anytime I choose.
"Watermelon Man" (the original version, with an up-and-coming piano player named Herbie Hancock. And Higgins!)
"Voodoo" with the criminally overlooked and underappreciated Sonny Clark (he and Higgins do WORK on this masterpiece; one of my all-time favorites):
"Vertigo" from the classic album of the same name by Jackie McLean (!!), featuring a very young drummer named Tony Williams, who almost steals the show.
"Recorda Me" with the great Joe Henderson:
"Pentacostal Feelin'" from Free Form with trumpet badass Donald Byrd (and, again, Higgins!):