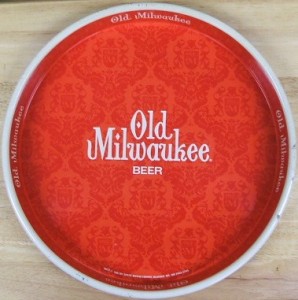 As the famous Canadian philosopher Neil Peart once opined, "Plus ca change, plus c'est la meme chose".
The CD is dead; long live the LP!
Check it out: Best Buy To Devote Retail Space to Albums on Vinyl.
New York - After a successful test in 100 of its stores, electronics and media retail chain Best Buy (NYSE: BBY) plans to set aside eight square feet of retail space in each of its more than 1,000 stores for vinyl records, according to the New York Post. The space equates to about 200 albums. Vinyl sales were up 89% in 2008, according to Nielsen SoundScan.
If this is true, maybe it's time to bust out a few of my favorite things*? (Well, I would if I could. But they are all gone; all sold to the lowest bidder during what we'll call a transitional period in my formative years.)
*All part of the original collection, some inherited from my father and friend's fathers, as well as ones I procured, new and used. Of course, this topic is an unfortunate reminder of how many old-school LPs I practically gave away to used record stores in college. But what was I supposed to do? As the wizened Talmudic scholar Qohelet (also known as Ecclesisastes) advised, "Rejoice O young man in thy youth…" How did I know that the precious LPs I was trading in for beer money would someday be worth some serious coin (what I sold for Old Milwaukee I could now sell for Blanton's, not that I'd be overly keen to sell out so easily these days…and, needless to say, those beer runs never resulted in any clam bakes or made-for-TV moments; come to think of it, that's probably not such a bad thing).
Then again, as the famous philosopher from NYC W. Joel sagely observed, "There's a place in the world for the angry young man". True enough, but what about his vintage vinyl collection?