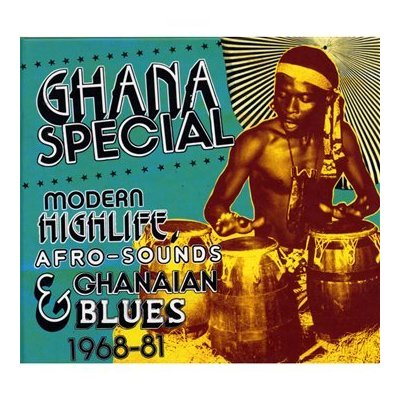 You had me at Kyenkyen bi adi m'awu (which means "come back my love"). And the reason I know that is because I read the liner notes to the succinctly titled compilation Ghana Special: Modern Highlife, Afro-Sounds & Ghanaian Blues 1968-81.
Ghanaian Blues? Exactly.
This is definitely one of the best CDs I've purchased in a long time. (Yes, I still purchase CDs. I sometimes feel like I'm keeping the entire music industry afloat; it's a lonely job –and an expensive one– but somebody's gotta do it).
Anyway, if you have the heart, and funds, for one impulse purchase this month, get this into your world at the earliest opportunity. Don't take my word for it, listen to "Alhaji" K. Frimpong, below.