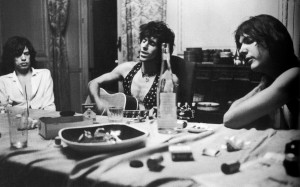 Parts 1-3 of this series here, here, and here.
Normally I would have at least a little bit to say about each of these versions, but…
Do I really need to say anything?
"Wild Horses" is far and away one of the all-time great rock performances: a stunner on all levels, and while these two covers each, in their own way, are indelible, nothing is –or could ever be– quite as perfect as the original.
The Rolling Stones:
Gram Parsons, giving it some authentic southern twang (and soul):
The Sundays, from the female, even mellower perspective: