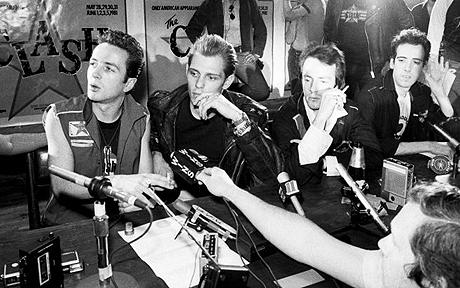 Check it: a new documentary about The Clash coming out.
Enough said.
I'm so glad I was alive when The Clash roamed the earth so I can say I saw and heard some if it as it went down, in real time.
Of course I was way too young and entirely too dumb to pick up on all they were putting down. It's only once one gets one's head around the history of music, politics and which side of the proverbial fence you claim, can one begin to appreciate how great The Clash were.
A few years back I had some fun with an attempt at picking the six songs that represented "all one needs to know about rock and roll" (here). Naturally, The Clash had to be represented.
Out of the half-dozen or more cuts that could/should make the case, I went with "London Calling", and all I said (and all that needed to be said) was as follows:
5. "London Calling" (The Clash)
Punk? Please. The Clash always represented the melting pot that rock music, at its best, can be. Joe Strummer is God. The Clash was the only band that mattered. Any further questions?
To be continued…