30. Sonic Youth, Murray Street (2002)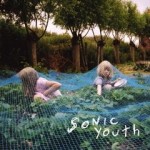 Some might say Sonic Youth did their best work in the '80s; some may claim it was the '90s; others may insist they reached new heights this past decade. To me, that there is a band we could have this type of discussion about is itself remarkable. Think about it for a moment: Sonic Youth has been dropping great album after great album for a real long time, and there is no one who could claim, with an ounce of credibility, that they've compromised or done anything but follow their own iconoclastic path. Some bands hope and wait for the world to change to enable their fifteen minutes in the sun; other bands change the world and bring everyone along with them.
To be honest, both Rather Ripped and Sonic Nurse could easily be on this list, and perhaps they should. But if obliged to pick just one, I would have to go with Murray Street, not necessarily because it is the best of the lot (though it may well be) but because it is just so utterly at ease with itself. Put another way, maybe this is the one where they locked in and fired on all cylinders in a way they hadn't quite done (at least since Dirty). Perhaps it's just because I saw Sonic Youth, at an intimate venue (playing on a twin bill with Wilco!) in 2003 and heard them play "Disconnection Notice", which is my personal favorite SY song since "Bull in the Heather" (a song I've always wanted to have sex with, which should tell you something about the song, or about me). For people who are, understandably, a bit intimidated by the band's ever-growing catalog, Murray Street is definitely one of the more accessible releases, with more straightforward "songs" and less of the beautiful abrasiveness Sonic Youth has patented (especially live). And when I say accessible, I mean music that any half-adventurous listener can –and should– enjoy, but don't mistake this for anything you'd ever hear on the radio. And that is only one of the great things about it.
29. Amy Winehouse, Back To Black (2007)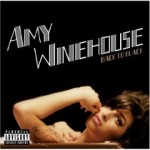 Between the pre-release hype and the post-release meltdown, it's almost difficult to remember how many naysayers this album humbled. Trust me, I was one of them. I recall reading a rapturous review a month or two before the CD dropped (and seeing her for the first time in the accompanying photos and thinking, Hey she's kind of hot in a coke binge, bar-crawling, tat- sporting, wig-wearing, hot bowl of mess kind of way) and acknowledging that serious marketing money had her pegged as the story of the year.
And then I heard the thing. Yeah, the rehab song was okay, I guess. And this album definitely isn't a masterpiece, because there are some serious clunkers on there. But my God there are some flat out stunners as well. It got overplayed (through no fault of its own) but there is no denying "You Know I'm No Good" (holy shit what a songwriter! Are you kidding me with those lyrics? That is some sardonic self-loathing that gives even Morrissey a run for his money) and the title track and especially the most hilarious song of the decade "Me & Mr. Jones":
What kind of fuckery are you? Aside from Sammy you're my best black Jew!
Quite frankly, nobody in the world could ever in a million words write a line like this and actually pull it off. And then there is straight-up one of the best songs of this decade, or any decade, "Love Is A Losing Game". I remember reading that Prince had begun covering this in his live shows. Repeat: Prince. Yes, that Prince. Just to be clear, people cover Prince's songs, Prince does not cover other people's songs. Get the picture? It's one thing to emulate and imitate the old Phil Spector girl group vibe, but to craft a tune that can easily stand alongside any of them? Wow. And, astonishingly, Winehouse saves the best for last, literally. "He Can Only Hold Her" is an out-and-out masterpiece, a perfect song. Every second, every syllable, every sound: utter perfection. Check out those lyrics: can you say "less is more"? That is not just a short story, that is a fucking novel in three minutes. If you know anything about anything, you simply shut up and marvel at genius (yes, genius) like that.
Look, Winehouse was already at Defcon-4 by the time this album broke big; to a certain extent she earned her excess and the sadly predictable tabloid soap opera her life became. Let's hope, for her sake and ours, that she gets her act together and makes an attempt to do the unthinkable: making another album half as great as Back To Black.
28. Secret Chiefs 3, Book M (2001)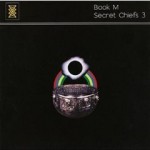 A lot of people worried way too much about whether or not Mr. Bungle would ever make another album after California (I know, I was one of them). Little did we know that if they had, we may never have gotten Tomahawk, or the resurgence of Secret Chiefs 3. Who? Exactly.
To put it simply, Secret Chiefs 3 are the "other" guys from Mr. Bungle. But to say that Secret Chiefs 3 are Mr. Bungle without the vocals does not even come close to describing them, or doing their remarkable music the slightest justice. On the other hand, trying to get a handle on their sound is hopeless, and I mean that in a good way. They blend a sort of surf-thrash guitar (courtesy of mastermind Trey Spruance) but remain grounded in a narcotic jazz groove (thanks to bassist and composer Trevor Dunn), with a distinctly Eastern (think Indian meets Bollywood in a cloud of opium) influence, with a healthy dose of Morricone. And then throw in the sax and violin (the great Eyvind Kang) and quickly you realize that…we're not in Kansas anymore. Of course, we never were. Obviously anyone who is familiar with Mr. Bungle or Fantomas should lap this up, but not to worry, if you've never heard of any of these acts, an album like Book M is capable of satisfying anyone with open ears. It's not deliberately abstruse or eccentric for the sake of being eccentric; there is most definitely a very calculated (and complicated) method to this madness. And madness never felt so fresh and funky.
27. Ali Farka Toure, Savane (2006)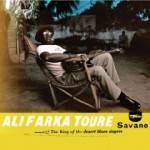 When Mali legend Ali Farka Toure passed on in 2006, the world was robbed of one of its most important musicians. Granted, Toure was well into his seventh decade, but considering how late he was "discovered" (by the western world, in large part thanks to national treasure Ry Cooder), it still feels like we got cheated. On the other hand, that we found him at all, and have the work he left behind is a miracle with a capital M. If you are reading this and want to indulge me only one time, don't hesitate to pick up everything you can find by this genius (and if you want a place to start, you simply can't go wrong with either The Source or his aforementioned collaboration with Cooder, Talking Timbuktu).
Savane, the album Ali was working on when he began to succumb to the cancer that eventually claimed him, was released posthumously in 2006. It features the same deep, dark, profound expression (the CD cover acknowledges Ali as "king of the desert blues") that Toure spent a lifetime perfecting, and it's a very bittersweet swan song.
26. Josh Homme (and friends), The Desert Sessions, Vols 9 & 10 (2003)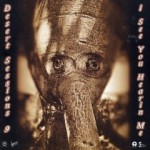 Everyone knows Josh Homme is a bad motherfucker.
He has made some of the more delightfully raucous music of this decade as the ringleader of Queens of the Stone Age, that collective that brings in a rotating cast of talented misfits. But for those who are looking for something even more anarchic and, well, raucous, Homme's ongoing Desert Sessions series is like a nice side of bacon to go with those sun-fried eggs. For my money, the best of the bunch is the fifth installment, (Volumes 9 & 10), in part because it features some of Homme's tightest playing and most memorable tunes. But what puts it way over the top, and nudges out even the very excellent QOTSA sets from the last ten years, is the inclusion of P.J. Harvey. That is one of those matches made in heaven (or hell, but in a good way) that you could not come up with in a million years. Thank everything that is righteous they found each other because they certainly make very sweet music together. Homme provides the platform (and ideal backing vocals) and lets P.J. get her freak on. Actually, Harvey is relatively restrained, but her voice is its own force of nature: this is not for the timid, but anyone else can –and should– inquire within. A couple of these songs represent the best work either artist has made, and needless to say, that is saying a lot.
25. The White Stripes, White Blood Cells (2001)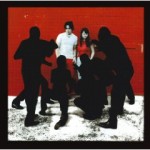 Huge regret: I slept on the groundswell that this band generated in the early years of the century, and by the time White Blood Cells started converting people by the truckload, it was too late to see them in a small venue. I say that not for a lost opportunity for hipster cred (shudder the thought), but rather, having seen their game in a large and sold-out arena, I am positive I missed out on something truly special.
Unlike the other (overly) hyped band from the early days of this century, The Strokes, this band actually delivered the goods, so it was easy to celebrate their ascension. How often does a duo (male and female no less) with a distinctive DIY ethos go from obscure to hip to superstardom? About once in a lifetime, and if it was going to happen to anyone, why not Jack and Meg White?
Their influence is indescribable and it's difficult to imagine other excellent "boy-girl" bands like Beach House and The Fiery Furnaces finding the audience they deserve without the trails blazed by the duo from Detroit.
But what about White Blood Cells, now that we've had almost a decade to live with it? Well, it's not a masterpiece, but it tends to be greater than the sum of its parts. And those parts are never unimpressive, but there are too many rough edges, half-ass rhymes and unpolished performances to put it over the top. It's still a classic though; in some ways it may be the most important album of the decade; certainly the most important on multiple levels. Of course, none of this would matter much if the music wasn't memorable. Jack White indicated that he had talent and ambition to burn, and this was his invitation to the rest of the world to come along for the ride.
24. Sunn O))), Black One (2005)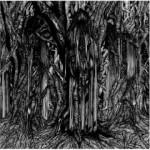 "None more black."
23. My Morning Jacket, It Still Moves (2003)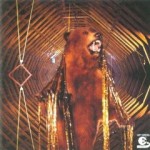 For the handful of folks who have not yet heard My Morning Jacket, here's the scoop: once you get past the Neil Young thing, it's all good. They were a bit rough around the edges on the first two albums, and a bit too polished (and mannered) on their last two. On this one, their third, they sound like they are fully comfortable with who they are and what they are doing. And mostly, they are having a good time. Not in a whimsical or superficial sense, but more like they've figured out how to unlock that door and can't wait to burst through. You can feel the smile on so many of Jim James' songs, and it's infectious. The band is tight, always balancing the '70s prog vibe and the more southern rock meets off-the-wall indie. It's a generous stew that you can contentedly snack on or belly up to for a full meal. The more you listen to Jim James sing, the more it –and he– makes sense. Clearly this man was born to lead a band, but it's on this album more than any of the others that he sounds as surprised and delighted as anyone else that he is doing exactly what he is meant to be doing. And no one else can do it quite like he can.
22. Neko Case, Blacklisted (2002)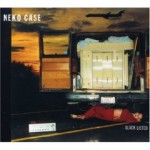 It all begins and ends with that voice. Natural ability that unmitigated is like a weapon, and Case uses it in the service of her incomparable art. Blacklisted may not have done quite enough to elevate Case from beloved cult status to mainstream, but it was nevertheless a major step forward. This is (arguably) her first album that is purely solid from start to finish: it is like a sunset that never ends. Repeated listens still reveal new depths and nuances, whether they are lulling you to slumber or snapping you out of a self-induced haze. Case has been (still is?) pegged as country with progressive overtones, or country-rock or some type of lazily described hybrid. Needless to say she is all of these things, but no label or facile depiction can capture who she is or what she's about. There are definitely "country" elements here, and this is seldom straight-ahead rock, but it is bigger than any and all categories: it is what it is. And that is, short character sketches with poetry and intensity, a slightly dark, nocturnal sound that embraces life and the less pretty truths we often try to avoid. Case not only confronts the ugliness, she articulates how it works (and hurts) and somehow manages to make it both beautiful and irresistible.
21. Cat Power, The Greatest (2006)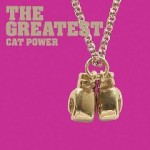 Cat Power (aka Chan Marshall) was inching forward to this album all along. That's not to say that The Greatest is her best work, but here she comes full circle from stripped down singer/songwriter to confident leader of a full backing band. And what a backing band she assembled: crackerjack session veterans from Memphis, who gave a gritty, old school authenticity to the proceedings. It doesn't hurt that she also is writing some of her better songs, fusing her exposed-nerve emotion and her savvy chanteuse side. The result is arguably her most accessible and immediate release, an album that can convert newbies and satisfy aficionados.
As ever, there is a subdued, sultry vibe throughout, but the rough edges are now velvet-smooth (again thanks in large part to the Memphis session players). Marshall stretches out, writing songs that she (or her fans) could sing in the shower. Yet the yin/yang of introspection and abandon is still in full effect, as the last two songs, "Hate" and "Love and Communication" make blissfully clear. With the possible exception of Neko Case, there is no singer this past decade who uses her vocal range so effectively, forcefully and purposefully. Undoubtedly some of this is instinct, but it's also the signal of a maturing artist coming fully and vibrantly into her own. The Greatest is a total triumph of survival, faith in self and an unwavering resolve to live and learn. Like all her other albums, only more so.