40. Cornershop, Handcream For A Generation (2002)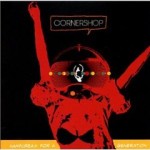 It seemed too good to be true that this band became one of the big stories in 1997 with their breakthrough When I Was Born For The 7th Time. In a way, it was. Whether because of pressure (self-imposed and critical) or lack of sufficient inspiration, it took them over five years to make their next album. With America's typical attention span, that meant they were not only mostly forgotten, but effectively yesterday's news. It's a shame, then, that this atmosphere (partly of their own making) led to the apathetic atmosphere greeting 2002's brilliant Handcream For A Generation. It's difficult to pinpoint exactly why this album was (and continues to be) met with such indifference. Certainly, it doesn't have the sure-fire hit single that "Brimful of Asha" was, but in many ways, the best songs on this album are better than the best songs on the one that preceded it.
In any event, it is one that remains ripe for reeavaluation, and the delights it contains are considerable. Put as simply as possible, anyone who dug When I Was Born For The 7th Time is strongly encouraged to snatch Handcream For A Generation. Cornershop's inimitable Indian/British rock mash-ups are consistently clever, inventive and always, always cool as shit. This is one of the coolest albums of the new century and, in fact, it may be too cool for its own good. For skeptics or naysayers, how can you possibly go wrong with a record that has a song entitled "Lessons Learned from Rocky I to Rocky III"? This album is intelligent party music that makes you want to dance, laugh, and marvel at how such music is conceived in the first place.
39. Tomahawk, Tomahawk (2001)

Tomahawk is a thinking man's supergroup. Or a sick man's. A sick thinking man's? Whatever. I was wise enough to pounce on the opportunity to see this band (before their eponymous debut was released) at the tiny Black Cat in D.C. in October 2001. Not only was I not disappointed, it was one of the most incendiary live shows I've ever witnessed: the sheer musicianship and intensity on the stage was almost devastating. To say Patton had the small crowd eating out of his paws from the first song is no exaggeration. Blown away as I was (keep in mind this concert occurred less than two years after the Fantomas/Mr. Bungle epic '99 one-two punch, and only a few months after Fantomas dropped The Director's Cut) I doubted the band could match the urgency in the studio. I've seldom been so pleased to be dead wrong.
Tomahawk is a dark, uncompromising statement, and a masterpiece of sorts. When you have memebers of Jesus Lizard, Melvins and Helmet backing who is almost certainly the most dynamic and influential singer of his generation (Patton is like Johnny Depp before he became kid-friendly), it's difficult to imagine how superior work would not result.
38. Amadou & Miriam, Dimanche a Bamako (2005)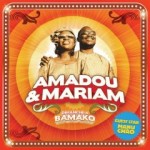 It's worthwhile enough when a genuine "feel good" story finds commercial acceptance. A blind, married couple from Mali who have been making music for decades, their breakthrough came a bit out of nowhere in 2005, and it couldn't have happened to better or more deserving people. And it's only slightly cynical to suggest that the story greatly added to the album's initial momentum. But sometimes the right things happen for the right reasons.
Bottom line: Dimanche a Bamako is an ebullient and infectious jewel of an album. Certainly, the contributions (player and producer) of Manu Chao, whose presence is blatant –and beautiful– on the excellent "Taxi Bamako" which is more a chant than a proper song. On other songs, like the truly affecting "Politic Amagni" and the absolutely gorgeous closer "M'Bife Blues", one need not understand the (French) lyrics to feel everything that is important about this music. The empathy and spiritual richness of these singers infuse every second of this album, making it a celebration on an artistic and human level.
37. Miss Murgatroid & Petra Haden: Hearts and Daggers (2008)
A violin/accordion duo? Really?
Yes, really. This is likely the out and out weirdest selection on this list, but it's also one of the most wonderful. Petra Haden (daughter of jazz bassist Charlie Haden) already gets props for making the most adventurous and audacious album of the decade, a totally a capella remake of The Who's The Who Sell Out. Seriously. Obviously, calling this type of music an acquired taste is more than a slight understatement. But if you're willing to give it a shot, you might be blissfully surprised.
So, Hearts and Daggers, Haden's second collaboration with Miss Murgatroid (accordionist Alicia Rose) is at once totally out there, but also, refreshingly accessible. Think Beach Boys harmonizing (with female voices) set to slightly surreal classical chamber music. Naturally, there are a whole lot of people who won't have the ears (or stomach) for this from the get-go, but for more adventurous (and, frankly, experienced) listeners, this is a treasure waiting to be dug up. The music conjures up a dreamlike state that is neither contemporary nor particularly western, yet it could only be made today: the result is highly stylized, utterly uncompromised magic.
36. Vieux Farka Toure, Vieux Farka Toure (2007)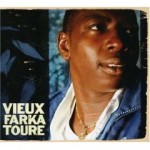 I raved about this young man on a couple of occasions this year, and Fondo, the follow-up to his debut is one of my personal favorite albums of 2009. The fact that I consider his first album even better should speak volumes. When the son of Mali legend Ali Farka Toure introduced himself to the world in 2007, it was very easy to for fans of his father to be skeptical: how good could he possibly be? It only took one listen to understand that the apple had not fallen far from the tree; indeed, the son had very obviously spent a great deal of time honing his craft and learning from the man who named him. And talk about paying dues: because of the decades of dues his father (who is now justly recognized as one of the most important musicians of the second half of the 20th Century) paid, he was reluctant to see his son become a musician. In fact, he forbade it. So not only was there no nepotism in Vieux's ascension, he had to learn and perfect his craft in secret, and only once his father realized there was no stopping his son (and realized how good he was) did he offer his encouragement.
Listening to this album it's difficult to suppress expectations: in all seriousness, there is no limit to what Vieux might achieve, considering his age and how advanced his game already is. (He already proved this was not a one-and-done fluke with the brilliance evinced on Fondo.) But enough backstory: Toure's debut is an almost indescribably buoyant, expansive affair. It is so full of life and so brimming with confidence and enthusiasm it is a small miracle of sorts. Where his father perfected the "desert blues" that was ancient and deep, the son incorporates elements of reggae, folk and rock into his arsenal. Check out "Ana", below, which should answer any questions and dispel any doubts. And keep in mind: the rest of the album delivers the goods at the same level.
35. Bohren & Der Club of Gore, Black Earth (2004)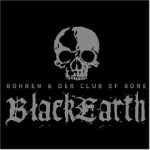 Lounge jazz from Hell? Maybe, but in a good way. And darker. The band actually calls what they do "horror jazz" which is just about right. It could almost be a Saturday Night Live skit (think Sprockets) skit: the band is German, there are no vocals, and the titles of the songs include "Midnight Black Earth", "Constant Fear", "Destroying Angels" and "The Art of Coffins". It seems like the biggest joke except for two things: it is so obviously non-commercial (ever heard of this band? I didn't think so) there is no money in it, and it's a totally original triumph.
It is dark (real dark), it is slow (real slow) and it's definitely not daytime music. In other words, it's perfect! Seriously, this is an album to accompany late night ruminations, or the enjoyment of a solo scotch on the rocks, or an ideal soundtrack for drifting off to sleep. This is not an album that would necessarily be in heavy rotation (unless you are a guy who wears black eyeliner) but it is the ultimate go-to album for certain occasions that only you will know about.
34. Sigur Ros: ( ) (2002)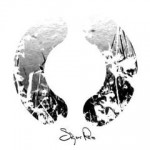 Popul Vuh meets Bjork, only more so.
Seriously, it is difficult to describe music like this because it too easily invokes cliches and flowery attempts to articulate the impossible. This band has gotten very popular yet they somehow maintain a low profile (perhaps because they are from Iceland, or because they don't have proper singles, or because most of their songs don't feature lyrics, or so few people know what they look like). It all works to their advantage. The music is ambitious but manages to steer clear of pretense; it is (mostly) tranquil yet forceful in its own quiet way. At its best it is a genuine expression of pure sound, and the feelings it invokes in the listener are deeply personal, but probably similar. Ask anyone.
33. Wax Poetic, Nublu Sessions (2003)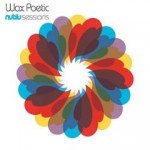 Yes, this is the one that has Norah Jones on it. And I'm grateful for two reasons. First, even though Jones sings on only two tracks, they are both top-notch. Second, her involvement in this project clearly elevated its commercial appeal and helped more people stumble upon it. Nublu Sessions is a collective that (wisely) features a variety of guest vocalists, all to incredible effect. In addition to Jones, we get N'Dea Davenport, U-Roy and especially Marla Turner, whose vocals are some of the sexiest and most memorable of the decade. Turner's work on "Della" is an instant classic that invokes Motown filtered through a psychedelic jukebox: it is an ethereal Burt Bacharach song, equal parts Dionne Warwick, Isaac Hayes and Portishead. Nublu Sessions effortlessly meshes jazz, rock and pop, and is everything that great music is capable of being. Do yourself a favor and grab hold of this.
32. Easy Star All-Stars, Radiodread (2006)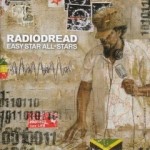 Let's get it out of the way right up front. There will be no Radiohead albums on this list. That's going to (somewhat understandably) cause problems with some people. But to have a Radiohead album (from the '90s) recorded by another band in the list? Yes. More, I think Easy Star All-Stars' uncanny take on OK Computer is better than the original, and better than any other album Radiohead has made. And no, I don't hate Radiohead; quite the contrary, but I will put myself out there as someone (the only person?) who thinks the hype that has greeted every move they've made since OK Computer (which, for my money, was not close to the best album of that decade) is not only over-the-top, but arguably the most egregious instance of contemporary critical group-think: these guys were anointed and can do no wrong, etc. And maybe they can't and I just don't get it. That's quite possible and I'm certainly comfortable with that possibility.
Anyway, full props to Radiohead: if they had not made OK Computer we could never have gotten Radiodread. The Easy Star All-Stars, of course, gained attention and perennial cult status for their magesterial reimagining of Dark Side of the Moon. After successfully interpreting one of the all-time classic albums, it made perfect sense for them to try their hands at what is widely considered the best album in recent times. They didn't just do it justice, they transcended it. Having guest vocalists tackling each tune with a very authentic reggae backing band that is versatile enough to incorporate the appropriate rock and postmodern elements. For me, there is an emotion, soul and lack of overly mannered anguish that mars the original. But that's just me. I don't want to knock Radiohead to elevate Radiodread, I'll just reserve my right to opine that while the most celebrated band of modern times has made some amazing albums, their best work was recorded by another band.
31. Porcupine Tree, Fear of a Blank Planet (2007)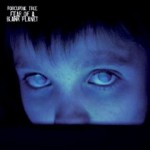 Speaking of Radiohead, another common encomium laid at their feet is the way in which they carry on the better aspects of the prog-rock tradition, epitomized by Pink Floyd. Fair enough, as far as it goes (though I think it does both bands a bit of a disservice), but for anyone who suspects prog rock is (for better or worse) dead and buried, I offer only two words: Porcupine Tree. Led by the indefatigable Steven Wilson, the band made strides –and accumulated a larger audience– with each successive album, culminating in what is (thus far) their masterpiece, Fear of a Blank Planet.
It's more than a little ironic that a band who (appropriately) gets props for putting the Prog back in Rock made an album so completely of its time and relevant to contemporary concerns. It is a concept album of sorts, but without the pretense or the shoehorned thematic grasping that makes many people less than sentimental for the bad old days. As the title makes fairly clear, the primary theme linking each song is a willed (and occasionally unintentional) withdrawal: from society, from friends and family, from oneself. This disconnection is alternately abetted by TV, video games and medication, which applies –but is not limited– to a younger demographic. This is very much an adult's album, especially an adult who can actually recall when albums featuerd ten minute-plus centerpieces. On Fear of a Blank Planet that centerpiece is "Anesthetize", an absolute tour-de-force of intelligence, emotion and insight. Plus, it features prog-rock god Alex Lifeson (Rush) on guitar. That a band would want to pull of a 17 minute song in the 21st Century is impressive; that a band could do it so convincingly is almost beyond belief. "Anesthetize" is, simply put, one of the towering artistic achievements of the last ten years, and the rest of the songs are effective and memorable in their own fashion. Porcupine Tree has already delivered the goods again (2009's The Incident) and Steven Wilson dropped his first solo album, Insurgentes earlier this year. There is every likelihood that Wilson and company will contribute more magic in the years ahead, but it's not unfair to imagine that anything could possibly top Fear of a Blank Planet.