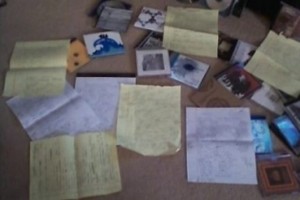 Facebook friends, Bloggers, Strangers, lend me your ears; I come to bury the last decade, not to praise it.
Actually, I do want to praise it, but I first must contend with almost every other critic, pundit and poser who decrees this past decade –the Aughts, or better yet, the Aught-Nots– dead on departure. That is entirely too pessimistic, and evinces a hysteria all-too-typical of our age of instant insight. Nevertheless, I would not argue that the Aughts ought to have been a bit kinder on our hearts, wallets and souls. In other words, the last ten years were a lot like the decade that preceded them, and so on and so on.
But before we set this Viking ship ablaze and steer it toward Valhalla, let's consider how much astonishing (and occasionally miraculous) art got made these last 120 months. In fact, without this generous bit of genius, contemplate how truly unsettling it all could have been. And before I put my cards on the table, I'd admonish anyone who is interested that this is intended as an interactive endeavor. I'm counting on feedback, debate, and even disbelief at how blind I was to omit (insert name of album or movie). And some of you (you know who you are) I hope will set me straight wherever I strayed. But be forewarned, I feel OK about the way the lists turned out. Of course, there's no point in putting it out there if you can't discuss and defend the choices that ultimately made the final cut, right?
Enough. It's been over a month since I threatened to bring it, so consider it brung. (The celebration already began –and will conclude– with a selection of songs; in between are the albums.)
50. Beach House, Devotion (2008)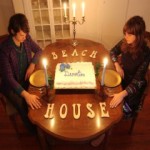 When a band sounds this confident, so fully-formed and natural right out of the gate, it is easy to assume it's easy, or the result of an extraordinary gift. Who knows, it may well be, but however they've done it, Beach House has crafted a distinctive style that perfectly blends melancholy and exultation. Victoria Legrand has such an enchanting, intoxicating voice, that alone would make her music worthwhile. (Sound lazy or perhaps over the top? See if I'm overstating the case: here, here and here!) But along with Alex Scally, she has created a sonic dreamscape that the listener can –and should– just succumb to, and disappear for a while.
Someone stumbling upon this release might understandably mistake it as a lost treasure from the '70s; it has that vinyl classic vibe that conjures up rainy days and half-remembered evenings. That it came out during the tail-end of a decade so many people have had so few nice things to say about proves that great art finds us when we need it most.
49. Les Claypool, Live Frogs, Set One (2001)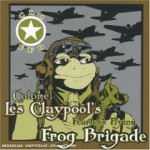 Official title: Colonel Les Claypool's Fearless Flying Frog Brigade: Live Frogs, Set One. To be certain, set two (a ballsy –and brilliant– cover of Pink Floyd's uncoverable masterpiece Animals) is also enthusiastically recommended. As impressive as Claypool and crew's deconstruction of Floyd is, the most satisfying cover on either set is their spirited take on King Crimson's (uncoverable!) "Thela Hun Ginjeet" (Critters Buggin saxophonist and guest genius Skerik is typically en fuego throughout these proceedings). You have to bring more than a little to the table to keep up with Claypool, but if you've got game, and are ready to follow him down the rabbit hole, the subsequent delights are considerable.
Claypool has been nothing if not productive and boundary-pushing in his admirable career, but the turn of the century found him as inspired and engaged as he's ever been: between the Flying Frog gigs and his short-lived stint with semi-supergroup Oysterhead, Les was living large. This music does not appeal to any superficial demographic, but it's also not weird for weird's sake; it's intense, ebullient and a window into the restless mind of one our true contemporary trailblazers.
48. Hope Sandoval, Bavarian Fruit Bread (2001)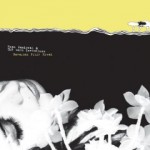 Mazzy Star released their third album Among My Swan in 1996 (which, at the time, seemed a bit too long of a wait after their breakthrough sophomore effort, 1993's So Tonight That I Might See), and it looked, for a while, as though the enigmatic, supremely reticent (and unbelievably gorgeous) Hope Sandoval may have been done. The millennium came and went, the world did not end, and still there was no word from the spotlight-shirking siren.
Finally, in 2001, she came up for air and released her first "solo" album (along with new band The Warm Inventions): it signalled a return to form and, ostensibly, the demise of Mazzy Star. Bavarian Fruit Bread is not a great album, but it sounds like it wasn't intended to be. It is, to be certain, a very good album, and some of the songs (like the irrepressible "On The Low" which is hands-down one of the sexiest songs of the new century) are indelible. On the album's penultimate track "Around My Smile" she coos "I've got it going on." Yeah she does.
47. Fantomas, The Director's Cut (2001)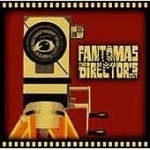 Earlier last summer I had the opportunity to celebrate the 10 year anniversary of Mike Patton's miraculous end-of-century double play, in which he helped produce Mr. Bungle's masterpiece as well as the first flowering of his (ongoing) evolution. In '99 he formed Fantomas and recruited likeminded iconoclasts (bassist Trevor Dunn, guitarist Buzz "King Buzzo" Osbourne and thrash drummer god Dave Lombardo) who were willing –and capable– of helping realize the sounds and images inside his head. The band's debut (click on embedded link above for a more sustained analysis) was an uncategorizable sonic boom: no words or lyrics but plenty of human noises, supported by the best backing band Patton could ever hope to assemble. It remains an uneasy, ambitious tour de force.
So, two years later, of course it made all the sense in the world for the boys to tackle…movie soundtracks. Some of the selections are well-known (Theme from "The Godfather", "Charade"), others wonderfully obscure ("Spider Baby", "Der Golem"–see below). The proceedings are inspired and almost unbelievably effective. This is deeply intelligent, complicated music that manages to be ear candy and ideal background music for any activity other than relaxing. Like the aforementioned Les Claypool, the turn of the century found Patton as proficient and productive as he's ever been (and he'd been plenty of both the previous decade), and looking back almost ten years later, it is difficult to debate that he wasn't doing some of his most important and impressive work.
46. Kid Koala, Carpal Tunnel Syndrome (2000)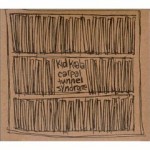 The scratching and sampling come a mile a minute. Kid Koala kicked off the decade by staking his claim as supreme mixologist on the scene. In early 2000, the sample/scratch mania was close to sailing over the shark (you know any artistic advancement has gone past the point of no return when pop acts are incorporating it into their weak and watered-down work), but the tank wasn't running on fumes just yet. Carpal Tunnel Syndrome (the title alone amply illustrates how quirky and clever Kid Koala is) had more than enough gas to keep the genre charging forward for a little while longer. An examination of any individual track announces, immediately, a master at work (old movie dialogue along with a Winnie The Pooh sample? Sold!)
This joint is teeming with energy and enthusiasm, but never approaches sensory overload: Koala packs in more material in twenty seconds than any DJ has done but his samples are so astutely chosen and his incorporation of each nugget into a larger, logical whole is consistently awe-inspiring. Listening to it (then) was an experience and an education; listening to it (now) is somewhat nostalgic, in all the right ways. For instance, when we hear hair metal we shake our heads; we listen to the more clever and accomplished DJs from yesteryear and recall how the world sounded before, and after, they deconstructed any available sound and turned it into a very sweet science.

45. Fleet Foxes, Fleet Foxes (2008)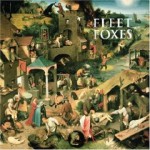 On paper, it shouldn't work. A bunch of young dudes milking the best elements of old-school rock and folk, full of ambition and self-consciously reverential toward the icons they are emulating (Neil Young, The Byrds, The Beach Boys, etc.). Sounds like a recipe for a strained, pretentious abomination. And the fact is, many other acts who don't have the heart, talent or integrity to pull it off fail spectacularly. But few acts (aside from My Morning Jacket) are as obvious with what they are after, and who they have been inspired by, so the stakes are not inconsiderable.
In the case of Fleet Foxes, everyone knows how this one turned out. Their debut was one of the critical darlings of 2008 and they were one of the more discussed acts on the scene. And, kind of like Grizzly Bear in 2009, the hype was warranted and appropriate. More to the point, an album like this one epitomizes the inexorable conundrum of writing about sounds: ultimately, one just has to use their ears to understand. This fully successful debut promises bountiful riches we can expect from Fleet Foxes, but even if they never play another note, they've already made a magnificent, lasting document.
44. Tom Waits, Real Gone (2004)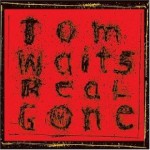 Remember 2004? Seriously. No matter what side of the political fence you were on, that was a year when America (inevitably, belatedly) realized it could not impose its will with impunity, that oil was not going to cost less (indeed it was going to cost a hell of a lot more in a hurry–go figure), and that lots of lives were being lost because of our idiotic overseas adventure. Flashback to the year before: we had surrender monkeys, Liberal Traitors, With-Us-Or-Against-Us and Mission Accomplished. Things changed in a hurry, as they tend to do. The fact that it was predictable (and predicted) only exacerbated the pain.
What does any of this claptrap have to do with Tom Waits, the fine wine of modern music, who becomes deeper and more indispensable as he (and we) gets older? Well, for my money, no album inhabited the tenor of that time as indelibly as Real Gone (the title was both a barometer and a judgment). Of course, the critic associates the sounds of a particular time with the time he heard those sounds, because he was hearing those sounds during that particular time. That is natural, but in the instance of Real Gone, it's much more than that. Yes, I am transported to how I felt and what I was thinking when this album came out, but one listen brings it all back. Of course, I would do this great artist a serious disservice to imply that this album is merely an anti-war screed or a sociopolitical statement (although it is, at times, both of those and quite convincingly so): it is, like most Tom Waits albums (and all great pieces of music) bigger and deeper than the here-and-now, or even what the artist intended. The transmission of feeling into sound elevates the artifice and the audience: then something significant happens. The true magic is that, with every listen, it continues to happen.
43. Bjork, Medulla (2004)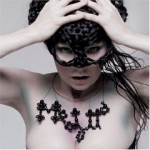 By the time 2000 rolled around, Bjork didn't have to prove anything to anyone (and anyone who was not convinced by her first two albums was never going to get it anyway). As always, you have to love and admire an artist who continues to push herself and creates work that is challenging (for herself, for her listeners) as it is, inevitably, rewarding.
Considering the myriad joys Bjork serves up (her cherubic face, her refreshingly eccentric aesthetic, her astonishing songwriting), it is, ultimately, all about her voice. That voice! And on Medulla the voice is the thing. There are other sounds, voices and instruments, but Bjork's vox are front and center (and on the side and in the corner and above you and beneath you), and it's a beautiful thing. Bjork singing in Icelandic? You had me at Halló.
42. Vernon Reid, Other True Self (2006)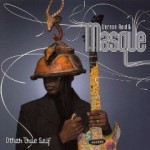 A recollection: when word broke that Living Colour, the band poised to be the best and most important collective of the '90s, had called it quits, the only thing that softened the pain was the promise of some solo work.
A confession: Vernon Reid's Mistaken Identity ('96) was so mind-bogglingly brilliant it made me grateful that Living Colour –one of my favorite bands– had broken up. If they had not, I thought, we may never have gotten this album.
A promise: if I ever get around to assessing the best albums of that decade, there is absolutely no question that Mistaken Identity would be in the top five. It's that good.
An assumption: You've never even heard of that album.
An admonishment: Get it.
A declaration: Vernon Reid is one of the most crucial and consistently rewarding musicians of the last 20 years.
When he dropped Known Unknown in 2004, it was cause for celebration (coming on the heels of an uneven, but welcome Living Colour album in 2003 –their first in a decade), and his ongoing work collaboration with DJ Logic in Yohimbe Brothers made it abundantly clear that Reid was keeping busy. So even as he'd delivered more than anyone could have asked for by 2006, it turns out his best work of the decade was still ahead of him. 2009's Living Colour album has been discussed elsewhere and will be mentioned again before this exercise is complete. Other True Self certainly represents a new benchmark by which his past and future work can be measured: there are several moments on this album that easily rank with the best work he's ever done, and that is saying a great deal. From the scalding (and timely–then, now) opening track "Game Is Rigged" to the tasty cover of Depeche Mode's "Enjoy The Silence" to the shred-tacular "White Face", Reid is an engine of creation and inspiration. Special kudos are warranted for "Oxossi", a thorough reimagining of a traditional, if obscure, Brazilian composition. This song illustrates everything that makes Reid such an incomparable technician: he truly paints colors with sound, and is capable of creating a mood that you can't quite describe, but remain –after countless listens– utterly enraptured by. If you are even the least bit adventurous and anxious to hear sounds you've never imagined, don't sleep on Other True Self.
*note: this is the first (and hopefully last) album being discussed that does not have a single song available on YouTube. No worries, it just provides a welcome opportunity to share the incendiary title track from VR's masterpiece.
41. Dan Auerbach, Keep It Hid (2009)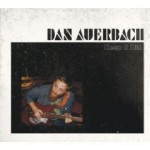 Fortunately, it's impossible for me to get tired of talking about Dan Auerbach (or The Black Keys), because I've talked about him (and them) a lot this past year and a half. Keep It Hid was runner-up for my personal best album of 2009 and I think it will hold up quite nicely over time. Auerbach is the real deal and his first solo album is the genuine article. If he can only (somehow) remain as focused, productive and inspired he will dominate next decade's list as well. Here's to hoping we see and hear plenty from him going forward.