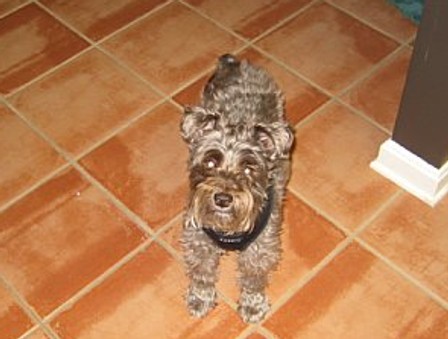 This weekend I had the chance to hang out with some good friends, some of whom I used to work with (the happy occasion was a party following the baptism of my buddy Tom's daughter). It had been several months since I'd seen some of these folks, and I noticed a trend that has accompanied similar circumstances: after asking how I was coping with life without my best friend, they wondered if I was in the market for a new pup. It is a question I've been asked more than a few times, and I try my best not to recite what has become an almost reflexive (and robotic) response. But in the interest of truth, I invariably provide a reply along these lines: "I am definitely a dog person and I can't imagine never having a dog again. But…"
And it's that but that illustrates where I am right now. It's pretty much where I've been since February. And April. And July. The but precedes the following sentiment: I'm not even close to thinking about another dog at this point. Indeed, the loss still feels fresh, almost unbearably so at times. In fact, in some ways (at times inexplicable, at other times obvious) it is harder as more time passes between today and the last day of Leroy Brown's life. It's not just that I don't want to get over the loss –whatever that actually entails– but that I know I never will, and the most useful attitude going forward will be to reconcile that understanding with an appropriate sense of perspective. Put more simply: I remain grateful that I had such a great companion and am humbled that I had the opportunity to share time with him for just under ten years. Also, there is no doubt in my mind that if or when another pup came into the picture, I would love him without reservation. That's what dog people do. So perhaps it's at least in part due to this acknowledgment that I am simply not ready, yet. And I'm cool with that. And, if it happens that I never do live with another dog, that is cool, too. For now I'm content to mourn the loss but celebrate the memories. If and when the right time comes, I'm quite certain that I'll know it, and act accordingly. Just like I did in April 1999.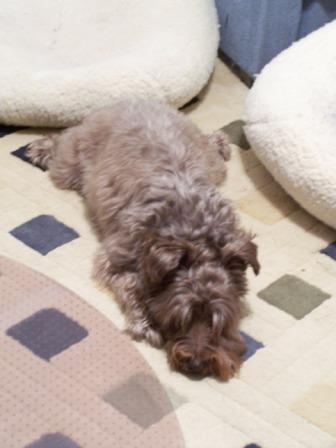 These pictures came to me from my good friends Beth and Jim, who were with me when I picked up LB (we called him Meatball that first day, while I waited for the right name to come, an epiphany that still amazes me, considering how perfect a name Leroy Brown is for a brown schnauzer). They were in the regular rotation for dog-sitting duties, and Leroi (or Le Roi) enjoyed hanging out with his cousins Otis and Quinzy, pictured below. To accompany this series of photos, I thought about "dog songs" as well as famous tributes. Are there any good "dog songs"? If so, how could they possibly avoid being mawkish or sentimental (as I'm painfully aware this particular blog post is edging dangerously close to becoming)? As always, it is a safe bet to turn to Charles Mingus. His masterful tribute to Lester Young, "Goodbye Pork Pie Hat" (from the immortal Mingus Ah Um, discussed here) could not, in my mind, be a more respectful and meaningful composition to invoke for these purposes. And so, each picture is accompanied by a different version, beginning with the original.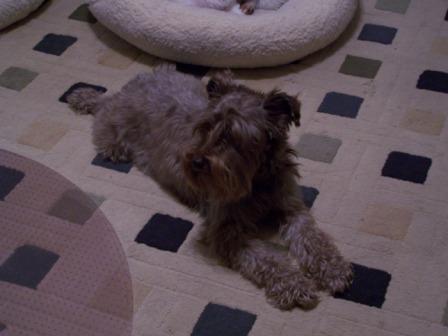 Mingus, Live in the '70s: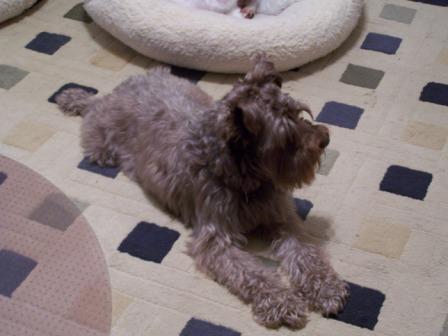 The incredible John McLaughlin: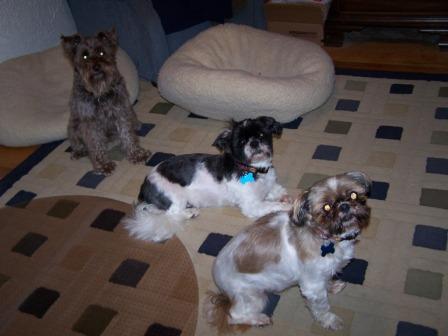 Guitar god Jeff Beck's homage: